Today's global economy and our global communities demand that all employees are able to collaborate and interact with people from different cultural backgrounds. Global Fluency Training gives professionals the awareness, tools, and confidence to interact effectively across cultures.
In 2015, The Global Fluency Institute (GFI) launched Global Fluency Training (GFT). A premiere training resource for professionals of all trades and backgrounds, Global Fluency Training develops cultural competence and provides tools for effectively and successfully working across cultures.
Hands-on training experiences and practical examples

Research-based, comprehensive framework for understanding culture.

Practice recognizing and adjusting for cultural differences through practical scenarios.
Our Trainings
By the end of each session participants begin to develop the knowledge, skills, and mindset to work successfully in a interconnected world. The session reveals a comprehensive framework for understanding how cultures differ in order to ensure sustainable cross-cultural acumen as individuals confront the challenges of interacting with others from across the globe and in their own communities.
Investigate the World
Investigating the world is a crucial part of understanding our surroundings and making new discoveries.

Recognize Perspectives
Recognizing different perspectives is important in order to understand and appreciate the diversity of ideas and experiences within our world.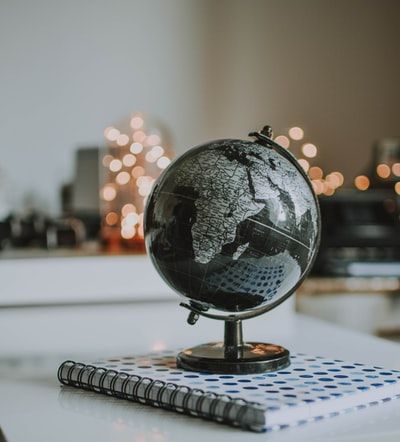 Communicate Ideas
Learning to communicate ideas is important in order to share information and collaborate with others to generate new ideas and solutions.
Take Action
Bring about change and make a positive impact in the world.
Culture
The sum total of the artifacts, institutions, thoughts, beliefs, traditions, practices, and behaviors that are commonly shared among members of particular groups.
Cultural Framework
A set of 6 dimensions developed by Geert Hofstede to measure certain qualities of culture for comparison across different groups of people.
Country Case Studies
Over 20 country profiles have been developed for the Global Fluency Training models.
Over 5,000 professionals and counting
Previous Participants
STAY INFORMED

Be the first to know about new courses:
Subscribe to our Newsletter
Testimonials
What our learners say
Completing the Global Fluency Training is truly a rewarding experience that has improved our organization's understanding of the importance of effective cross-cultural communication. As part of a global company, this is an amazing opportunity to elevate our ability to collaborate as a team and contribute to achieving Abbott's goals.
Peggy Monson, Abbot Nutrition
This exceptional learning session hit the mark in everyway giving our professionals the knowledge, skills, and mindset they need to be successful in winning global deals. I highly recommend this session for anyone who interacts in multi-cultural business settings.
Kenny McDonald, Columbus 2020
We want to hear from you!
Our CEO is in Ghana!
Head over to the community section and let us know what he should find out/learn while he is there! Comment on the post with culture or issues that he should investigate!
We can't wait to get answers for you!
Resource Available
Did you miss the Advisor Meeting on Jan 10th?

Please check out the teacher resources course for the recording of the meeting and the presentation used for updates and information on this semester!


Your next course is ready!
Get ready to dive into some exciting global issues!

Experience the life of a Refugee!
Explore interviews with international experts in their field!
Think about global issues in your own community....